10+ Common SEO Mistakes You Should Avoid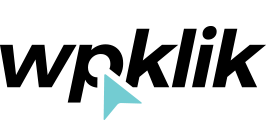 Author: WPKlik
Date: January 24, 2022
Category: Ecommerce, Maintenance, Performance, Plugin development, Reviews, SEO, Security, Theme development, Tips and tricks, Tutorials, Webdesign
Investing in SEO for your brand is of essential importance. Although Google's algorithm has changed over the years, SEO is here to stay. From keyword stuffing to user intent, the focus of SEO has changed and developed to be more sophisticated.
If you run a blog, post regularly, and work hard to improve your SEO strategy, but results are missing, maybe you are making common SEO mistakes you are not aware of. In this article, we will focus on SEO tips that will help you prevent and overcome common SEO mistakes. Let's start!
Not setting clear SEO goals Ignoring
This is the first part of the article "10+ Common SEO Mistakes You Should Avoid"
written by WPKlik.