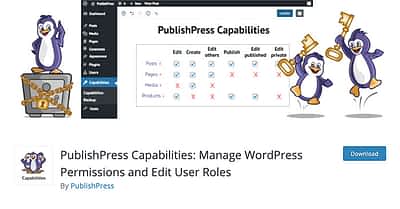 Author: Qode Interactive
Date: October 12, 2020
Category: Ecommerce, Performance, Plugin development, Reviews, SEO, Security, Theme development, Tips and tricks, Tutorials, Webdesign
WordPress is a wondrous platform with a gamut of elements that enable and facilitate our website building experience. One such handy feature is its user role management system that allows us to grant other people access to our website and determine which actions pertain to each user role.
We can choose between five WordPress user roles, including administrator, editor, author, contributor, and subscriber. While we do have the option to define specific levels of access for each of them and control their power using the default user role management settings, it would also be wise to take things
---
World of WordPress is hosted by:
While others try to add more components to their hosting to make it go faster, we decided to build our hosting cloud fast from the ground up. We did so by stripping out everything we knew was deadweight.
---