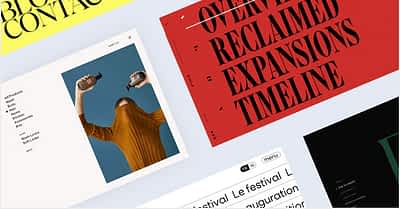 Author: Qode Interactive
Date: October 9, 2020
Category: Ecommerce, Performance, Plugin development, Reviews, SEO, Security, Theme development, Tips and tricks, Tutorials, Webdesign
Navigation is one of the most important elements of a website because it guides users to the content they are interested in. Considering its importance, we could even call it the backbone of a site. When you organize and design it well, it will ensure excellent website usability and a smooth navigation experience for your users. And at the end of the day, that is exactly what you need. If people can't find what they want in a matter of seconds, the way your website looks won't matter much. They'll be gone in a blink of an eye.
---
World of WordPress is hosted by:
While others try to add more components to their hosting to make it go faster, we decided to build our hosting cloud fast from the ground up. We did so by stripping out everything we knew was deadweight.
---