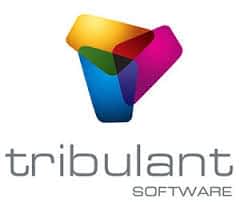 Author: tribulant
Date: March 26, 2020
Category: Ecommerce, Hobby, Maintenance, Performance, Plugin development, Reviews, SEO, Security, Theme development, Tips and tricks, Tutorials, Webdesign, Webhosting
March 26th, 2020
If you're starting your first business, it's important to establish a few solid marketing channels in order to grow. Paid ads, email marketing, PPC, and other channels form part of this, but one channel that you should definitely focus on in 2020 is social media.
Social media is creative, versatile, and offers a variety of unique ways to connect with your customers. Plus, it's affordable enough for even small businesses to take advantage of.
Read on for four social media tips that first-time business owners need to know.
Get to grips with hashtags
Hashtags are integral
Click
here
to read the full article in a new tab!

While others try to add more components to their hosting to make it go faster, we decided to build our hosting cloud fast from the ground up. We did so by stripping out everything we knew was deadweight.