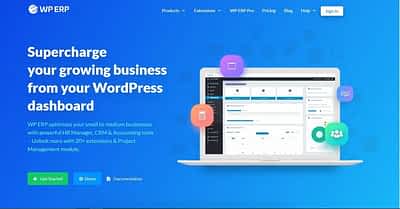 Today we will be talking about CRM plugins, what they are used for, and what exactly they are. We will also be listing some of the best ones when it comes to WordPress. The CRM industry keeps growing, and it can easily be said that it is the biggest software market in the world.
Now let's talk about CRM itself. Let's start with the basics. CRM stands for Customer Relationship Management. Easily said, it is a software that allows you to form a type of bond with your customers. It helps you understand them, their needs, complaints, and simply to engage
---
World of WordPress is hosted by:
With Rocket, your websites will be blazing fast, always protected, and supported 24/7 by our experts with over 17 years of experience.
---