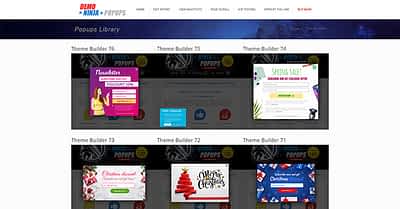 Author: Qode Interactive
Date: November 21, 2020
Category: Ecommerce, Performance, Plugin development, Reviews, SEO, Security, Theme development, Tips and tricks, Tutorials, Webdesign
If you're in search of an effective way to capture more leads and get more converting customers, or you simply want to get more subscribers on your WordPress website, installing one of the available WordPress popup plugins can certainly help you achieve those goals more effectively.
While website popups may be regarded as annoying from an outsider perspective, they actually do work. In fact, according to some popup statistics, the average popup conversion rate is 3.09% in 2020 for all popups, with the very best popups having a rate of whopping 9.28%. Plus, there are different strategies you
---
World of WordPress is hosted by:
While others try to add more components to their hosting to make it go faster, we decided to build our hosting cloud fast from the ground up. We did so by stripping out everything we knew was deadweight.
---