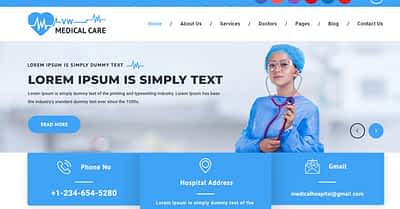 Author: WPKlik
Date: January 15, 2020
Category: Ecommerce, Maintenance, Performance, Plugin development, Reviews, SEO, Security, Theme development, Tips and tricks, Tutorials, Webdesign
Just like any ambulance or health clinic, your medical website has to be a safe place for your patients. They want to feel welcome, comfortable and reassured. They need information and somebody who will patiently share them.
Creating a website that's going to meet all your patient's needs is no easy feat – so it's always good to have some help along the way. Instead of trying to build a website from the ground up, it is much better to build it using WordPress, the world's most popular content management system.
This allows you to create your
---
World of WordPress is hosted by:
With Rocket, your websites will be blazing fast, always protected, and supported 24/7 by our experts with over 17 years of experience.
---