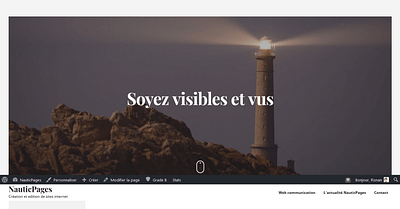 5 thèmes WordPress pour une petite entreprise
4.8 (95%) 4 votes Un site internet est très important pour une petite entreprise. Voici 5 thèmes WordPress répondant à tous les besoins sur le web.
Un site web est très important pour une entreprise. Le site internet est souvent la première image qu'un prospect, voire un client, a de votre entreprise, de votre activité. Il doit refléter votre activité, votre image et donner envie de vous contacter ou d'acheter vos produits. Si WordPress est le CMS le plus logique, choisir le bon thème est une autre
---
World of WordPress is hosted by:
With Rocket, your websites will be blazing fast, always protected, and supported 24/7 by our experts with over 17 years of experience.
---