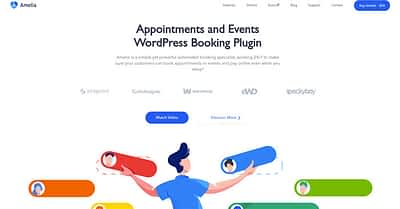 Author: Qode Interactive
Date: July 9, 2020
Category: Ecommerce, Performance, Plugin development, Reviews, SEO, Security, Theme development, Tips and tricks, Tutorials, Webdesign
In this day and age, for any business, an online presence is a given. But simply having a webpage that displays your basic info is only the beginning – and it does nothing for your visitors that, say, a poster or flyer doesn't. What your visitors will appreciate is a way to interact with your business.
Your visitors expect to interact with you in a meaningful, businesslike and utilitarian manner. You could create a message board, or provide a click-to-call button, for instance. But one of the most useful ways to have
---
World of WordPress is hosted by:
While others try to add more components to their hosting to make it go faster, we decided to build our hosting cloud fast from the ground up. We did so by stripping out everything we knew was deadweight.
---