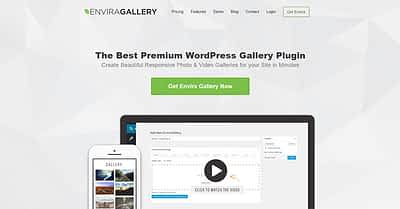 Author: Qode Interactive
Date: October 26, 2020
Category: Ecommerce, Performance, Plugin development, Reviews, SEO, Security, Theme development, Tips and tricks, Tutorials, Webdesign
If you plan to create a photography website, WordPress emerges as a logical choice. This popular CMS platform is open-source, scalable, easy to use, and if you choose the right photography WordPress theme, it allows you to customize your website in a way that will make your photography work stand out in the best way possible.
But to truly unleash the full potential of your WordPress-based photography website, you also need to add the right set of tools into the mix. And there are plenty of WordPress plugins for photographers equipped with useful features and capable of further
---
World of WordPress is hosted by:
While others try to add more components to their hosting to make it go faster, we decided to build our hosting cloud fast from the ground up. We did so by stripping out everything we knew was deadweight.
---