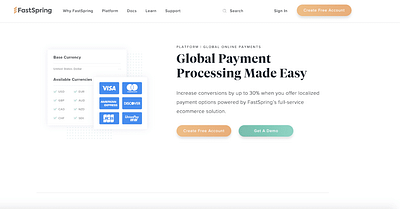 Para algunas empresas, PayPal no ofrece lo que necesitan de un procesador de pagos. La aplicación de pagos tiene elevadas tarifas para los contracargos y no proporciona el nivel de protección al vendedor que muchas empresas buscan.
Pruebe una demostración gratuita
Peor aún, es que no proporciona la experiencia de pago más libre de fricciones, lo que puede ser una distracción para los consumidores que tratan de hacer una compra en tu sitio.
Afortunadamente, hay muchas alternativas de PayPal en el mercado que las empresas pueden utilizar para enviar y recibir pagos de forma eficiente y segura.
Pero,
---
World of WordPress is hosted by:
While others try to add more components to their hosting to make it go faster, we decided to build our hosting cloud fast from the ground up. We did so by stripping out everything we knew was deadweight.
---