Are You Ready for WordCamp Us 2021?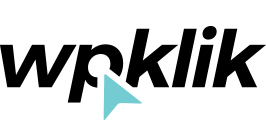 Author: WPKlik
Date: September 10, 2021
Category: Ecommerce, Maintenance, Performance, Plugin development, Reviews, SEO, Security, Theme development, Tips and tricks, Tutorials, Webdesign
WordCamp US is one of the biggest and most significant events dedicated to WordPress. Although it started as an in-person event, this year, following a two-year pause, WordCamp US will be held online, on October 1, 2021. Our favourite event is back and bigger than ever!
While we are sure that the WordPress community was hoping to gather in person and enjoy a familiar WordPress experience, the switch to having the sessions online has opened this event to a much broader audience and participants. WordCamp is about community, and is there a better show of that than WordPress aficionados
This is the first part of the article "Are You Ready for WordCamp Us 2021?"
written by WPKlik.