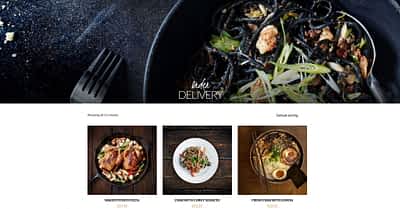 In 2020, we are witnessing a drastic change in the business world. The tendency of "going more into digital" leads to the increased role of online tools, particularly, when it comes to eCommerce. Whether you own a grocery store, a restaurant, cafe, or catering service, building an appealing online storefront with a delivery functionality will help your business stay afloat in the great pandemic times. Luckily, you can use one of the WooCommerce food delivery themes to set up your website in the fastest and the most effortless way possible.
Any kind of food business is now inspiring food delivery.
---
World of WordPress is hosted by:
With Rocket, your websites will be blazing fast, always protected, and supported 24/7 by our experts with over 17 years of experience.
---