Author: WebFactory Blog
Date: July 21, 2020
Category: Ecommerce, Maintenance, Performance, Plugin development, Reviews, SEO, Security, Theme development, Tips and tricks, Tutorials, Webdesign, Webhosting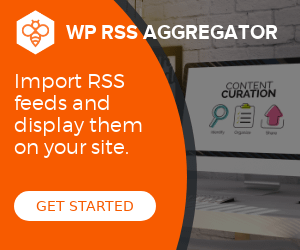 Every business needs customers, that would be the whole point, wouldn't it? Crucial as it is, there are many ways in order to gain and retain them, depending on your business, target audience, funds, etc.
Customer or user onboarding is a term that encapsulates the whole process from them starting as potential customers to them becoming regulars. And just like everything nowadays, this process too can be simplified by using specialized software solutions that do much of the heavy lifting for you.
Need help with #employee #training and #user #onboarding? These SaaS tools are perfect for the job!
On the other side of
This is the first part of the original article by
WebFactory Blog
.
Click
here
to read the full article in a new tab!
---
World of WordPress is hosted by:
While others try to add more components to their hosting to make it go faster, we decided to build our hosting cloud fast from the ground up. We did so by stripping out everything we knew was deadweight.
---