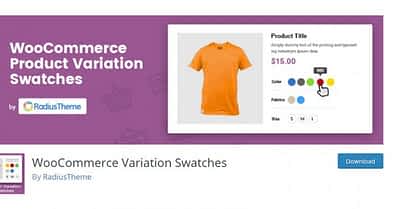 Author: WPKlik
Date: November 1, 2019
Category: Ecommerce, Maintenance, Performance, Plugin development, Reviews, SEO, Security, Theme development, Tips and tricks, Tutorials, Webdesign
To get a person to buy something, you have to appeal to their visual senses. When you set up shop on your website using WooCommerce, you'll find that the shop is still too plain to attract customers in the best way. It is why you need WooCommerce variation swatches plugins to give your shop the missing edge.
With one of these plugins, you can display your products using more variations, and increase your chances of selling. Your visitors can select and purchase products based on sizes and prices that fit their specifications. On the other hand, you
---
World of WordPress is hosted by:
While others try to add more components to their hosting to make it go faster, we decided to build our hosting cloud fast from the ground up. We did so by stripping out everything we knew was deadweight.
---