BigCommerce vs Shopify vs WooCommerce – Which is The Right Fit for You?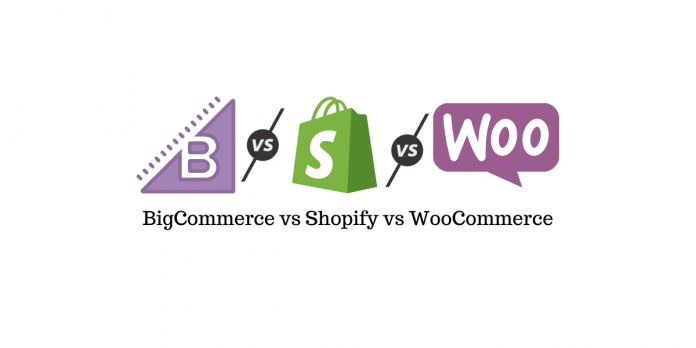 Author: LearnWoo
Date: July 2, 2021
Category: Business, Ecommerce, Performance, Plugin development, Reviews, SEO, Security, Theme development, Tips and tricks, Tutorials, Webhosting
BigCommerce, Shopify and WooCommerce are all popular platforms that are widely used to create eCommerce stores. Though all these platforms offer great features, it is important to know which one is more suited to your business. When BigCommerce and Shopify are SaaS-based eCommerce platforms, WooCommerce is a WordPress plugin that is free to download. This itself could be one of the important differentiators between the three. In this comparison BigCommerce vs Shopify vs WooCommerce, we will try to give you a clear picture on each of these prominent eCommerce platforms.
How easy they are to use?
Getting started with BigCommerce