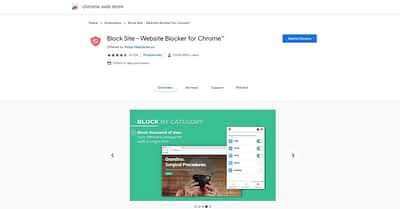 ¿Buscas una forma fácil de bloquear un sitio web en Google Chrome para que tú u otros usuarios no puedan acceder a él?
Pruebe una demostración gratuita
Si quieres evitar que te distraigas bloqueando YouTube o Reddit, o bloquear sitios web inapropiados que no están protegidos por los controles parentales para que tus hijos puedan navegar por la web de forma segura, te cubrimos.
En este artículo, te mostraremos cómo bloquear sitios web en Google Chrome en el escritorio, Android y iOS. Nos sumergiremos de varias maneras, desde el uso de una extensión, la edición de un
---
World of WordPress is hosted by:
While others try to add more components to their hosting to make it go faster, we decided to build our hosting cloud fast from the ground up. We did so by stripping out everything we knew was deadweight.
---