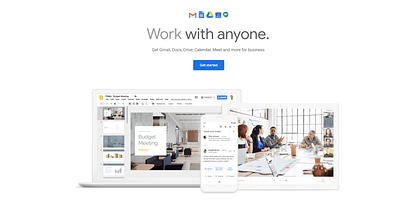 El correo electrónico está vivo y bien. Especialmente en un ambiente profesional en el que el trabajador medio estadounidense pasa el 28% de su semana laboral leyendo y respondiendo y enviando correos electrónicos.
Pruebe una demostración gratuita
A pesar de los medios de comunicación alternativos como Slack u otras herramientas de colaboración, el 90% de los estadounidenses mayores de 15 años encuestados siguen utilizando activamente el correo electrónico.
La conclusión es que el correo electrónico es el principal canal de comunicación en el lugar de trabajo.
Así que si estás pensando en empezar un negocio, tu propia agencia,
---
World of WordPress is hosted by:
While others try to add more components to their hosting to make it go faster, we decided to build our hosting cloud fast from the ground up. We did so by stripping out everything we knew was deadweight.
---