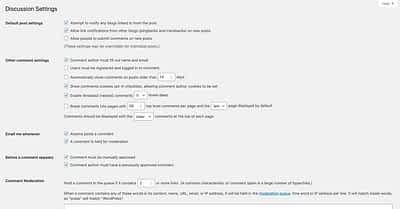 A todos nos gusta WordPress, pero una cosa frustrante con la plataforma fuera de la caja es tener que lidiar con grandes volúmenes de spam de comentarios. No importa el tipo de blog que tenga tu negocio, tendrás que descubrir o idear una estrategia para detener el spam de comentarios de WordPress en algún momento.
Pruebe una demostración gratuita
Afortunadamente hay un montón de grandes plugins, trucos y configuraciones que puedes habilitar y/o instalar fácilmente para reducir literalmente tu spam en un 99%. Sí, ¡realmente puedes reducirlo tanto! Deja de perder el tiempo
---
World of WordPress is hosted by:
With Rocket, your websites will be blazing fast, always protected, and supported 24/7 by our experts with over 17 years of experience.
---