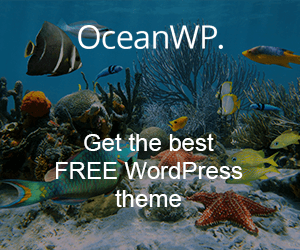 This deal is offered by
OceanWP
Recommended by World of WordPress
Use extensions built specifically for OceanWP to customize the functionality of your online business.
The bundle is simply the best and most affordable way to get access to all the premium extensions and demos + all upcoming extensions at no extra charge.
Vendor description:
OceanWP is the fastest growing theme for WordPress. It's the favorite choice of thousands of developers and hobby-users.
---
---