The Easiest and Most Powerful way to host WordPress!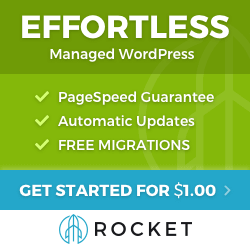 This deal is offered by
Rocket.net

Rocket.net is the only all-in-one WordPress platform that's optimized and delivered by Cloudflare Enterprise. With built-in CDN and WAF, every WordPress install is delivered as fast and secure as possible.
Need proof? Test your site here.
Your WordPress is automatically cached and optimized in 200+ locations around the world. Ultimately delivering your website as close as possible to your visitors.
Vendor description:
Simply WordPress
We focus solely on WordPress. Forget the space debris and complicated dashboard: Rocket.net lets you put WordPress on autopilot.