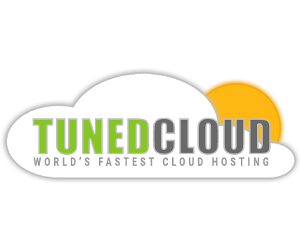 This deal is offered by
TUNEDCLOUD

Managed WordPress Cloud Hosting
We only offer FULLY managed hosting of the highest performance on the World's FASTEST Cloud Servers, with WordPress, Joomla, Drupal, Magento, etc., all FULLY managed by us, meaning if you have an issue, we resolve it for you, work with script providers and other services to keep your website operating at top performance.
Let's face it, most websites these days are a collection of software, not just one platform like WordPress, sites run many systems together to have a complete web based application.
For example, our website, TUNEDCLOUD.com is a WordPress powered website running 47 active plugins, we also have WHMCS software running along side our WP installation, which requires its own set of performance tweaks to make everything work together and deliver the highest performance possible for all visitors.
Vendor description:
TUNEDCLOUD was founded in 2015 with a mission to make high performance web hosting service available to any business, from a one person startup company to Fortune 100 companies, making it simple to get extreme performance hosting, without having to have a PHD in Computer Science to do it. We started with a dream to build a better hosting company with a single web server in 2015 and now host over 7000 domains on our TUNEDCLOUD Cloud Hosting Platform in 7 different globally positioned data centers. Beginning in 2017 we started our transition from physical servers to pure Cloud Hosting for all of our services and in mid 2018 we became a 100% Cloud Based Hosting Provider. Our dedication is 100% to our clients, we are a privately held company that doesn't have to 'cut costs' to please investors, this translates to higher quality hosting and support for less than our competitors charge for inferior service.