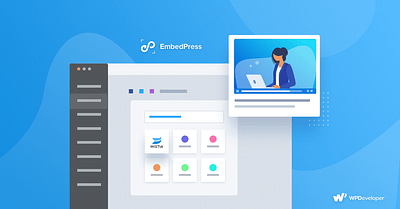 EmbedPress offers the easiest way to embed Wistia and Vimeo videos In WordPress site. After YouTube, other platforms such as Vimeo and Wistia offer unique features that help marketers make the best out of their video content. From offering more detailed insight into user activity to offering gated content, Vimeo and Wistia are super popular around the world.
You might be well familiar with YouTube, it is undoubtedly the most popular video-sharing website out there. But there are other video sharing platforms that might be lesser-known but offer great services to users. You might not find viral videos
---
World of WordPress is hosted by:
With Rocket, your websites will be blazing fast, always protected, and supported 24/7 by our experts with over 17 years of experience.
---