Expert Speaks: In Conversation with Nimesh Patel, Product Growth Manager of Multidots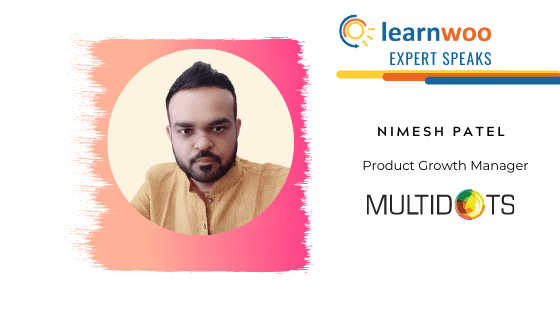 Author: LearnWoo
Date: May 27, 2022
Category: Business, Ecommerce, Performance, Plugin development, Reviews, SEO, Security, Theme development, Tips and tricks, Tutorials, Webhosting
Today, on 'Expert Speaks', we have Nimesh Patel, Product Growth Manager at Multidots.
We are indeed grateful to Nimseh, for making time to answer our questions and enlighten us with his thoughts and opinions. It was an honor to speak with him about his vision for the company's future and how a Product Manager can support those goals.
You would definitely love reading his fun-filled and informative answers, Here it goes!
Interview transcript
Welcome to LearnWoo! First of all, my name is Nayan Roby. I'm the content creator here at LearnWoo, and I'm so happy to
This is the first part of the article "Expert Speaks: In Conversation with Nimesh Patel, Product Growth Manager of Multidots"
written by LearnWoo.