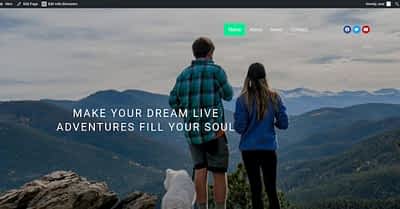 Full Width Slideshow Hero Header With Responsive Menu
This header is made with Elementor free so it is OK for all those who haven't yet made the jump into Elementor PRO or have just started used Elementor.
The header is composed by three main columns. Starting from the Left and going to the right side of the screen we have an image logo then the menu and finally the social widgets.
The slideshow plays in the background.
The Responsive Navigation menu is made via the Elementor HTML widget and can be customized at your best liking.
Note:
This template
---
World of WordPress is hosted by:
With Rocket, your websites will be blazing fast, always protected, and supported 24/7 by our experts with over 17 years of experience.
---