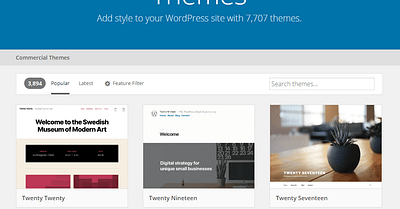 Author: WebFactory Blog
Date: August 11, 2020
Category: Ecommerce, Maintenance, Performance, Plugin development, Reviews, SEO, Security, Theme development, Tips and tricks, Tutorials, Webdesign, Webhosting
Believe it or not, this question is often asked by most beginners when they start with WordPress websites. Even though themes and plugins are two different things, the same rules can be applied in various circumstances.
Can't decide between #free or #premium #plugins and #themes? This article will guide you towards making that decision!
Nevertheless, we'll go through both separately and I'll show you their pros and cons, so you can better understand the whole situation and decide if a plugin/theme is worth purchasing.
Let's start the discussion with free WordPress themes vs premium WordPress themes.
Comparison Between Free & Premium WordPress ThemesFree WordPress
---
World of WordPress is hosted by:
While others try to add more components to their hosting to make it go faster, we decided to build our hosting cloud fast from the ground up. We did so by stripping out everything we knew was deadweight.
---