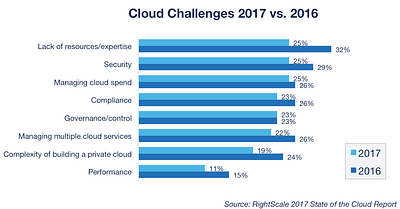 No es sorprendente que la computación en nube haya tomado literalmente el mundo por asalto. Para la mayoría de los negocios y empresas, ya han pasado los días en los que se luchaba con complicadas salas de servidores en las instalaciones y complicadas redes. En la última década, la computación en nube se ha vuelto más rentable, segura y confiable.
Los principales proveedores de la industria están invirtiendo ahora fuertemente en su hardware, software e infraestructura de redes globales para obtener una mayor cuota de mercado, lo que ha dado lugar a un rendimiento sin precedentes. Una competencia sana es
---
World of WordPress is hosted by:
While others try to add more components to their hosting to make it go faster, we decided to build our hosting cloud fast from the ground up. We did so by stripping out everything we knew was deadweight.
---