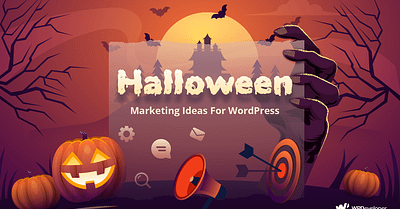 With one of the biggest holiday seasons coming soon, you need to plan some creative Halloween marketing ideas to boost up sales on your WordPress website. Even with the COVID-19 pandemic, more than 148 million people plan on celebrating Halloween this year. You can rest assured that a majority of these Halloween shoppers will be making purchases online. So, if you want to boost up sales on Halloween, you are going to have to amaze your website visitors with some unique marketing strategies. 
The good news is that there are tons of WordPress tools and solutions available that you
---
World of WordPress is hosted by:
With Rocket, your websites will be blazing fast, always protected, and supported 24/7 by our experts with over 17 years of experience.
---