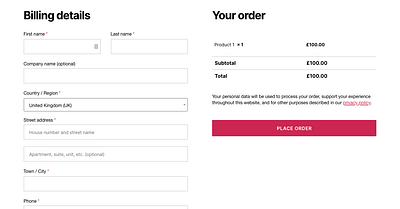 Looking to add custom fields to WooCommerce checkout?
Along with your product pages, it's enormously important to get the WooCommerce checkout page right. It can be vital in securing sales! The standard WooCommerce checkout field editor provides a range of standard fields to cover the basics. But what if you need more customization?
That's where a WooCommerce custom fields checkout experience comes in! Custom fields let you collect additional data at checkout.
This guide will introduce you to WooCommerce custom checkout fields and show you how the Profile Builder Pro plugin — along with its WooCommerce Sync add-on — can
---
World of WordPress is hosted by:
While others try to add more components to their hosting to make it go faster, we decided to build our hosting cloud fast from the ground up. We did so by stripping out everything we knew was deadweight.
---