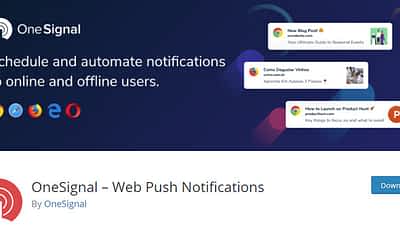 Author: Qode Interactive
Date: March 31, 2020
Category: Ecommerce, Performance, Plugin development, Reviews, SEO, Security, Theme development, Tips and tricks, Tutorials, Webdesign
As a business owner or a marketer, you're not lacking in tools you can use to reach out to your customers, both prospect and current. Between emails, messaging apps, and ads you can place in high-traffic places such as search engine results pages and social networks, it seems like you've got all the regular communication channels covered. So do you really need another method to get in touch with customers?
If the method in question is push notifications, then yes, you might. Push notifications are a wholly different beast than the other
Click
here
to read the full article in a new tab!

While others try to add more components to their hosting to make it go faster, we decided to build our hosting cloud fast from the ground up. We did so by stripping out everything we knew was deadweight.