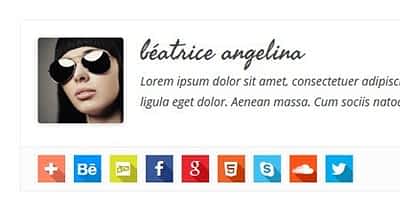 If you want to find out how to add social icons to the author's bio, you have come to the right place! If you aren't new to WordPress, then you probably know that there are multiple ways of adding social icons, but not all are simple and quick to set up. For example, if you are familiar with PHP (coding), you can code your own author box and add social icons to them. However, even if you use someone else's code (save time), when you decide to change something, you'll have to do your own coding to edit the scripts.
---
World of WordPress is hosted by:
With Rocket, your websites will be blazing fast, always protected, and supported 24/7 by our experts with over 17 years of experience.
---