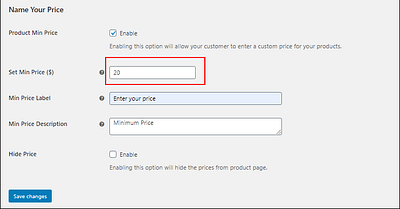 Pricing strategies are quite tricky when you consider an eCommerce store. Arriving at the right pricing pattern that actually impresses the customers and also does not cause a business loss is quite a big work. Customers might be interested in getting things free, which is surely going to incur a loss to your business. So how to avoid free purchases while using WooCommerce Name your Price plugin?
To give your customer the liberty to claim a price for the product but also reduce the chances of suffering a loss, you can simply make use of the WooCommerce Name Your Price plugin. The
---
World of WordPress is hosted by:
With Rocket, your websites will be blazing fast, always protected, and supported 24/7 by our experts with over 17 years of experience.
---