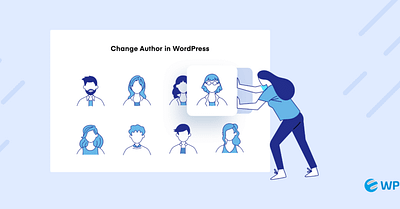 Do you ever feel the necessity to edit your writer's name from a WordPress post? But immediately get confused about how to change the author in WordPress.
Well, there might be several reasons to change the author of a WordPress post. For example, your previous writer left your agency. Now, you want to update one of his written posts by someone else and include the new author's name.
Or you need to display a different writer's name, rather than the person who uploaded the post in WordPress. There could be many more scenarios like these.
Luckily, you'll get a number
---
World of WordPress is hosted by:
With Rocket, your websites will be blazing fast, always protected, and supported 24/7 by our experts with over 17 years of experience.
---