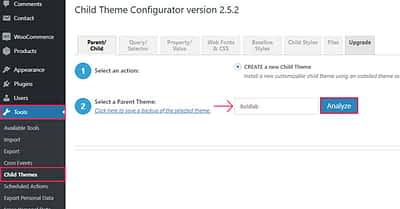 Author: Qode Interactive
Date: June 20, 2020
Category: Ecommerce, Performance, Plugin development, Reviews, SEO, Security, Theme development, Tips and tricks, Tutorials, Webdesign
Child themes are extremely useful if you want to make changes to your chosen theme. They are the best way to modify specific theme features and appearance. Whether you are using a free or premium theme, you should always create a child theme for any further customization or modification you want to add.
In this article, we'll show you how to create a child theme, how it works, and how to use it to customize your WordPress site. We will also cover the concept of parent themes and how they relate to
---
World of WordPress is hosted by:
While others try to add more components to their hosting to make it go faster, we decided to build our hosting cloud fast from the ground up. We did so by stripping out everything we knew was deadweight.
---