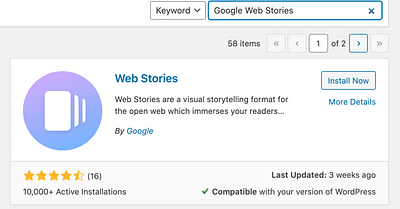 You have seen stories all across the social media channels like Facebook, Instagram, and Snapchat. Now, Google brings stories for websites. This is going to feel pretty similar to the stories you have seen on the popular social networks. It's amazing to see a new visual storytelling opportunity for websites. With the new Google Web Stories, now you can create visual narratives with engaging animations and tappable interactions to indulge your visitors in a great visual experience. It offers features and functionalities to engage with your audience via the power of storytelling on the open web.
Are you excited
---
World of WordPress is hosted by:
With Rocket, your websites will be blazing fast, always protected, and supported 24/7 by our experts with over 17 years of experience.
---