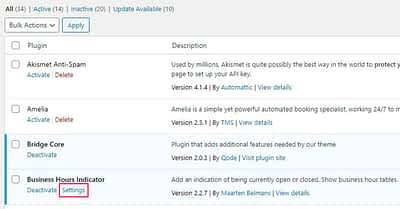 Author: Qode Interactive
Date: June 16, 2020
Category: Ecommerce, Performance, Plugin development, Reviews, SEO, Security, Theme development, Tips and tricks, Tutorials, Webdesign
Most will agree that, when running a business, you need to make it clear to your customers when you're there for them and when not – and this is why it's important to prominently display your opening hours in WordPress.
This may be more common for, or expected of, brick-and-mortar shops, but even online services might not be available 24/7. Posting your opening hours on your website makes it easier for your visitors – and prospective customers – to plan visits to your stores, to book appointments, tickets or tables, or make
---
World of WordPress is hosted by:
While others try to add more components to their hosting to make it go faster, we decided to build our hosting cloud fast from the ground up. We did so by stripping out everything we knew was deadweight.
---