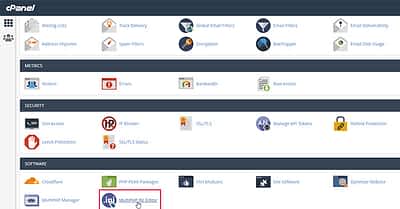 Author: Qode Interactive
Date: August 22, 2020
Category: Ecommerce, Performance, Plugin development, Reviews, SEO, Security, Theme development, Tips and tricks, Tutorials, Webdesign
WordPress is the most popular content management system (CMS) in the world, and rightfully so. It is powerful and versatile, suitable for people with or without a coding background. However, as any website owner might tell you, the road to site creation and maintenance is rarely without hurdles. WordPress errors are among those hurdles. The more common errors are often paired with numbers and/or error log names. One such error is the 413 Request Entity Too Large error. This is a rather common error for websites that use shared hosting.
The
---
World of WordPress is hosted by:
While others try to add more components to their hosting to make it go faster, we decided to build our hosting cloud fast from the ground up. We did so by stripping out everything we knew was deadweight.
---