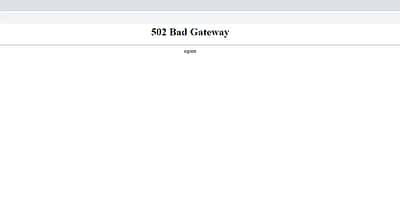 Author: Qode Interactive
Date: October 17, 2020
Category: Ecommerce, Performance, Plugin development, Reviews, SEO, Security, Theme development, Tips and tricks, Tutorials, Webdesign
Troubleshooting errors is one of the harder tasks every WordPress website owner has to face. Despite WordPress being quite an easy platform to work with, errors do happen. The more common ones are often accompanied by a catchy name or an HTTP status code.
In this article, we will discuss the 502 Bad Gateway error. Even though it isn't as common as the 500 Internal Server error or 503 Service Temporarily Available error, it can be as difficult to solve as its cause can vary. In this article, we will take a close look at what the 502
This is the first part of the original article by
Qode Interactive
.
Click
here
to read the full article in a new tab!
---
World of WordPress is hosted by:
While others try to add more components to their hosting to make it go faster, we decided to build our hosting cloud fast from the ground up. We did so by stripping out everything we knew was deadweight.
---