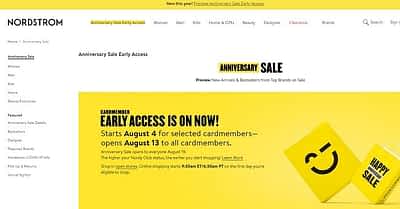 Author: WebFactory Blog
Date: August 14, 2020
Category: Ecommerce, Maintenance, Performance, Plugin development, Reviews, SEO, Security, Theme development, Tips and tricks, Tutorials, Webdesign, Webhosting
Are you getting ready to mark a milestone celebration for your company? Hosting an anniversary sale is just one way to mark how long you've been in business and show your customers how much you appreciate them.
An anniversary for your #business is approaching? Here is how you can host an #anniversary #sale on your website!
According to the Bureau of Labor Statistics (BLS), about 45% of new businesses fail within five years, and 65% within 10 years. A mere 25% make it past the 15-year mark.
If you've made it any length of time, you have something to celebrate. Here are some
---
World of WordPress is hosted by:
While others try to add more components to their hosting to make it go faster, we decided to build our hosting cloud fast from the ground up. We did so by stripping out everything we knew was deadweight.
---