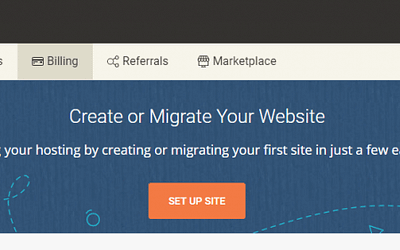 When it's buying a new domain name, GoDaddy is the largest domain registrar in the world, there is no doubt about that. If you just bought a WordPress Hosting plan from SiteGround with an existing domain name with GoDaddy, then this tutorial will help you to point your domain from GoDaddy to SiteGround.
Although, you can buy a domain name from SiteGround also. But you will not get any discount on the domain from SiteGround. In fact, doesn't offer FREE domain name with their WordPress hosting plans. If you want you can buy, but it's good to buy a domain from
Click
here
to read the full article in a new tab!

While others try to add more components to their hosting to make it go faster, we decided to build our hosting cloud fast from the ground up. We did so by stripping out everything we knew was deadweight.