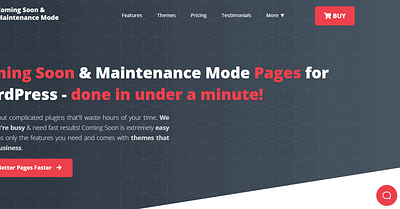 Author: Theme Circle
Date: August 7, 2020
Category: Ecommerce, Hobby, Maintenance, Performance, Plugin development, Podcasts, Reviews, SEO, Security, Theme development, Tips and tricks, Tutorials, Webdesign, Webhosting
So, your site is almost finished, there are just a couple of little things that need to be polished up and added to your site and you are open for business. A smart thing to do before you actually launch your site is to set up a coming soon page.
A coming soon page is a great way of creating hype and gathering future visitors to your site even before you have actually published its final version.
Then again, you must be wondering why you would want to set up a coming soon page thinking that it will take away precious time
This is the first part of the original article by
Theme Circle
.
Click
here
to read the full article in a new tab!
---
World of WordPress is hosted by:
While others try to add more components to their hosting to make it go faster, we decided to build our hosting cloud fast from the ground up. We did so by stripping out everything we knew was deadweight.
---