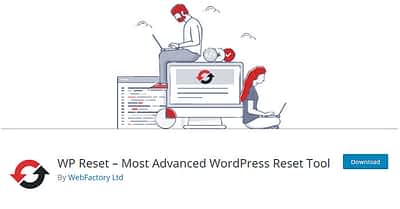 Author: Qode Interactive
Date: October 18, 2020
Category: Ecommerce, Performance, Plugin development, Reviews, SEO, Security, Theme development, Tips and tricks, Tutorials, Webdesign
Have you ever looked at your WordPress site and thought, "Maybe it's time to start anew"? If that's the case, and if you are seriously considering resetting your WordPress website, you'll be glad to know it's quite easy to do, even if it doesn't seem like it at first glance.
In this article, we are going to show you how to reset your WordPress site with all the necessary steps. But first, let's take a quick look into why you might want to perform this type of reset in the first place.
Why You Might Want to
---
World of WordPress is hosted by:
While others try to add more components to their hosting to make it go faster, we decided to build our hosting cloud fast from the ground up. We did so by stripping out everything we knew was deadweight.
---