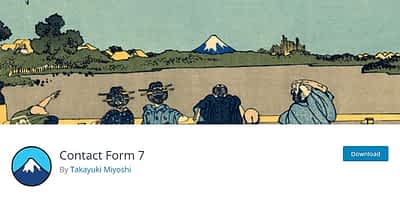 Author: Qode Interactive
Date: October 8, 2020
Category: Ecommerce, Performance, Plugin development, Reviews, SEO, Security, Theme development, Tips and tricks, Tutorials, Webdesign
You know how the vast collection of available plugins is one of the best things about WordPress? How you can use them to turn a plain WordPress installation into a beast of a website with all kinds of features and functionalities? Well, sometimes the plugins themselves require help from other plugins to make them more useful.
Take Contact Form 7, for example. It's probably the most popular WordPress form plugin, and certainly one of the best form plugins you can use. It's commonly supported by premium WordPress themes. But does it allow you to save submissions to the
---
World of WordPress is hosted by:
While others try to add more components to their hosting to make it go faster, we decided to build our hosting cloud fast from the ground up. We did so by stripping out everything we knew was deadweight.
---