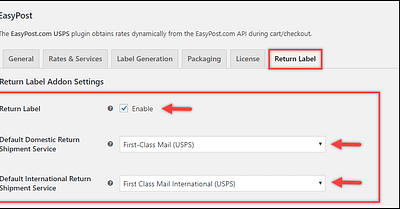 In this article, you will learn how to send prepaid return shipping labels with USPS, FedEx and UPS using our ELEX EasyPost (FedEx, UPS, Canada Post & USPS) Shipping & Label Printing Plugin for WooCommerce.
Returning Shipment – an unavoidable aspect
Most eCommerce businesses have to deal with return shipments, and it is quite unavoidable. Even though it is a hassle, most stores do have options for returns to ensure that their customers are happy. If you see, almost 30-35% of products purchased are returned by the customers. It is essential that as a retailer you take proactive steps to ensure that
---
World of WordPress is hosted by:
With Rocket, your websites will be blazing fast, always protected, and supported 24/7 by our experts with over 17 years of experience.
---