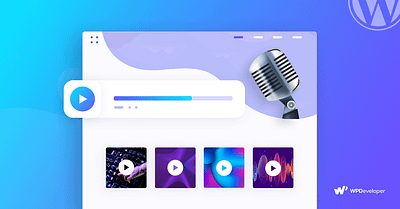 While there are many people who love reading blog posts and articles online, there are even more people who enjoy listening to podcasts about their favorite topics. Be it about art, music, cooking or thoughtful social commentary, you can set up a podcast with WordPress easily and get thousands of people to listen to your show. 
Want to find out more? Keep reading our step-by-step guide on creating a podcast website with WordPress.
Why Should You Start A Podcast?
Podcasts, or 'audio blogging' as they were called years ago, is a popular way for people to share their thoughts
---
World of WordPress is hosted by:
With Rocket, your websites will be blazing fast, always protected, and supported 24/7 by our experts with over 17 years of experience.
---