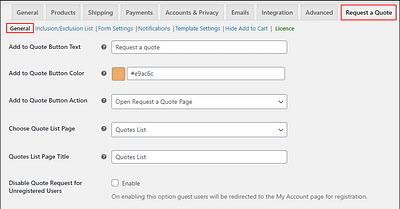 Allowing the possibility to let your customers place a custom quote request on your products is something that will ease the online negotiation process. Find out how to set up WooCommerce Request a Quote in easy steps.
WooCommerce Request a Quote
Allow your customers to negotiate on your product quantity and price using a simple plugin on your WooCommerce store. Using the WooCommerce Request a Quote plugin, you can simply sell the products to retailers by letting them place quote requests on products on your store. Here we take a look at the steps to get the WooCommerce Request a Quote plugin
---
World of WordPress is hosted by:
With Rocket, your websites will be blazing fast, always protected, and supported 24/7 by our experts with over 17 years of experience.
---