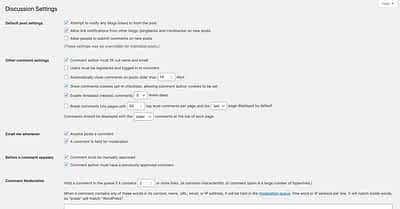 We all love WordPress, but one frustrating thing with the platform out of the box is having to deal with large volumes of comment spam. No matter what type of blog your business runs, you will have to figure out or come up with a strategy on how to stop WordPress comment spam at some point.
Try a free demo
Thankfully there are a lot of great plugins, tricks, and settings you can easily enable and or install to literally reduce your spam by 99%. Yes, you can really reduce it that much!
---
World of WordPress is hosted by:
While others try to add more components to their hosting to make it go faster, we decided to build our hosting cloud fast from the ground up. We did so by stripping out everything we knew was deadweight.
---