How to Submit Your WordPress Site to Google News and Google Discover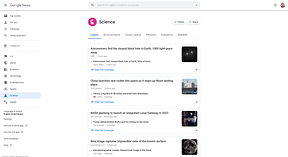 The aim of Google News is to filter through the world's news and make timely news accessible to readers in a way that's easy for them to read, understand, and put to use.
Try a free demo
So what does this mean for your website and your site?
Lots of traffic, credibility, and authority.
If that sounds like something you'd like for your WordPress site (and let's be honest, who wouldn't) then read on to find out everything you need to know about how to submit your site to Google News.
What is