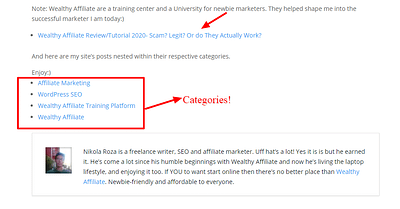 Author: QuestionCage
Date: January 10, 2020
Category: Ecommerce, Maintenance, Performance, Plugin development, Reviews, SEO, Security, Theme development, Tips and tricks, Tutorials, Webdesign
In this guide, you will learn what HTML sitemaps are and how to use them to boost your site's SEO.
Ready to learn and improve your site in a quick and easy way?
Yes?
Let's go!
This Blog Post Contains
3 Awesome Benefits of Having an HTML Sitemap Installed on Your WordPress Site
There are quite a few more but I feel these 3 best illustrate how important HTML sitemap can be to your blog.
1. Google Can Crawl Your Site Better
Each site on the web that Google knows about has its monthly
---
World of WordPress is hosted by:
With Rocket, your websites will be blazing fast, always protected, and supported 24/7 by our experts with over 17 years of experience.
---