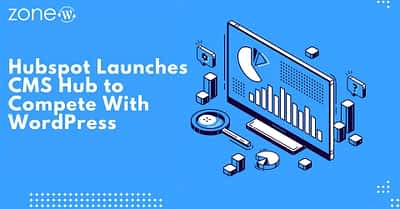 On 7th April, HubSpot launched CMS Hub a content management system that provides speed, protection, and scalability to fast-growing businesses.
Unlike conventional content management systems, which are becoming more difficult to use over time. CMS Hub grows in line with business development and takes the pressure out of software management. It allows users to concentrate on building amazing website experiences for their customers.
CMS Center includes two levels: Enterprise, and Professional. That gives users and businesses the freedom to choose a CMS that best suits their growth stage.
As part of HubSpot's all-on-one connected platform, users can get the advantages of collaborating
---
World of WordPress is hosted by:
With Rocket, your websites will be blazing fast, always protected, and supported 24/7 by our experts with over 17 years of experience.
---